Forest
Adventure Fuji
There are trekking courses for activities up in the trees,
trail courses where you can dash through the forest on a mountain bike,
and camping sites where you can stay overnight in the middle of nature.
It is a place where everyone from children to adults can play to their heart's content in the great outdoors at the foot of Mt. Fuji.
Experience
Forest
Adventure Fuji
When you click the map to play the video, the 360 degree video will be played.
By tilting the smartphone or swiping the video with your finger, you can change the viewpoint and enjoy the video.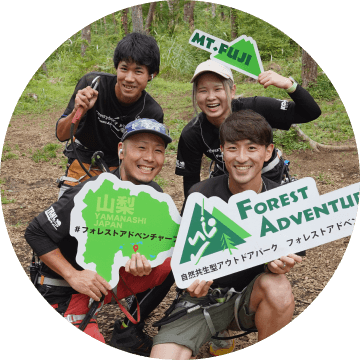 Play in the attractions in the trees, ride mountain bikes through the forest, and stay in the forest until morning. Why don't you move your body and have some serious fun in the forest once in a while? Our staff will support you in an extraordinary experience that is different from usual! We are looking forward to seeing you! Let's go on an adventure in the forest!
Forest Adventure Fuji 
All the staff
Forest Adventure Fuji allows you to enjoy and play in the forest at the foot of Mt. Fuji.
We will introduce recommended sights and points.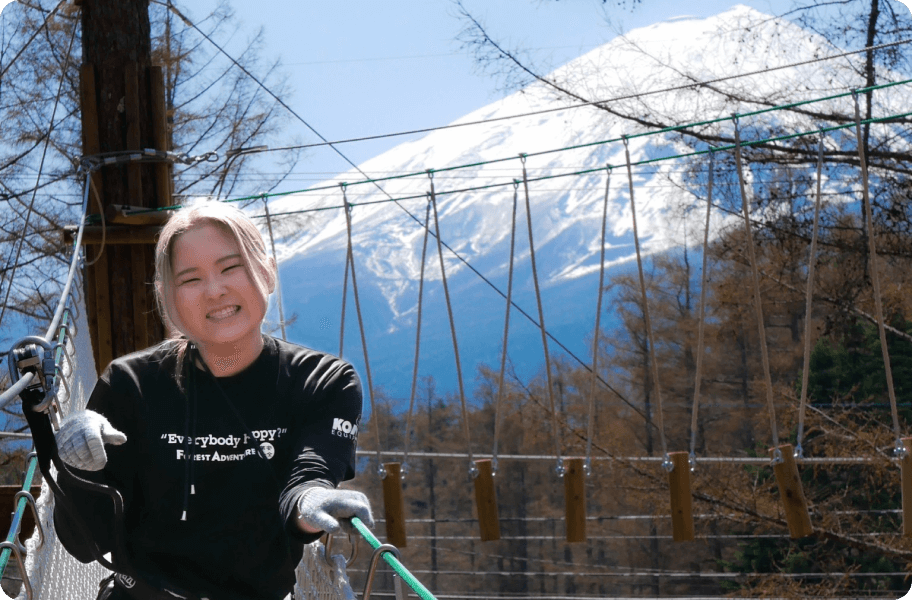 Play in the majestic forest at the foot of Mt. Fuji
Reopening on April 22, 2023 in the area at the foot of majestic Mt. Fuji!
This is an outdoor park that coexists with nature, where you can move your body and have fun in the great outdoors.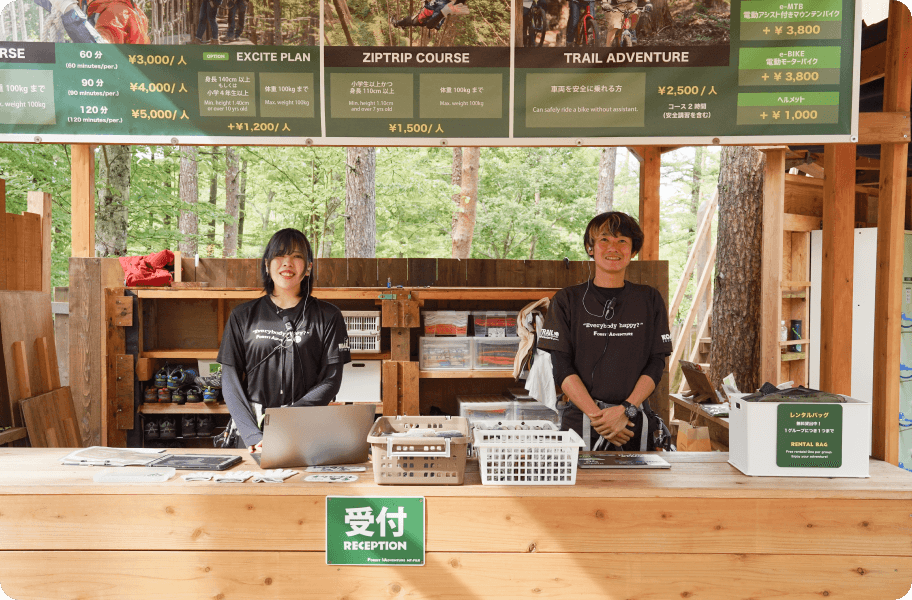 Beginners are welcome!
We welcome children and adults, individuals and groups, and first-time visitors. Our trained staff will explain everything in an easy-to-understand manner so that everyone can enjoy it!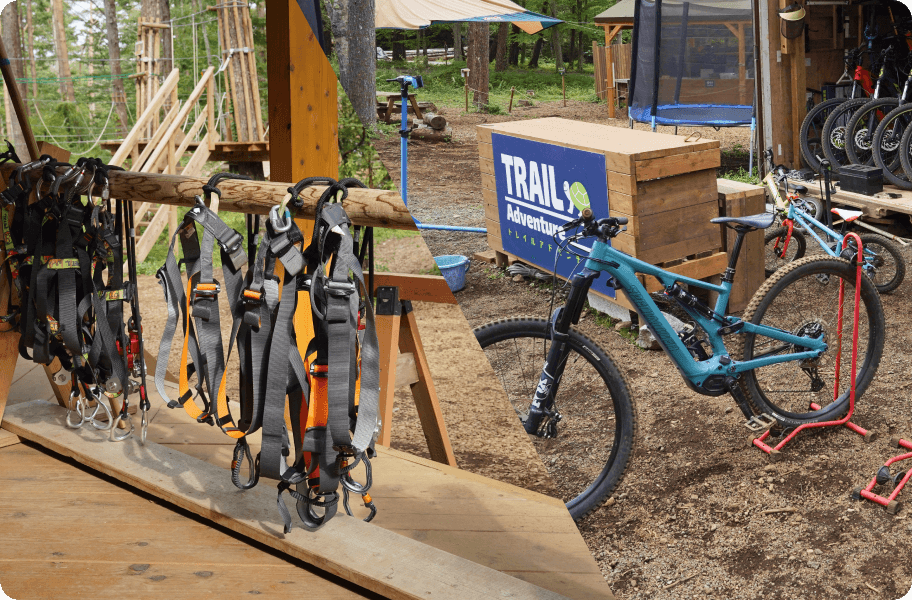 Can be used safely and securely
The trekking course on the tree can be experienced safely using a harness. Our staff will also set up your mountain bike for the trail course.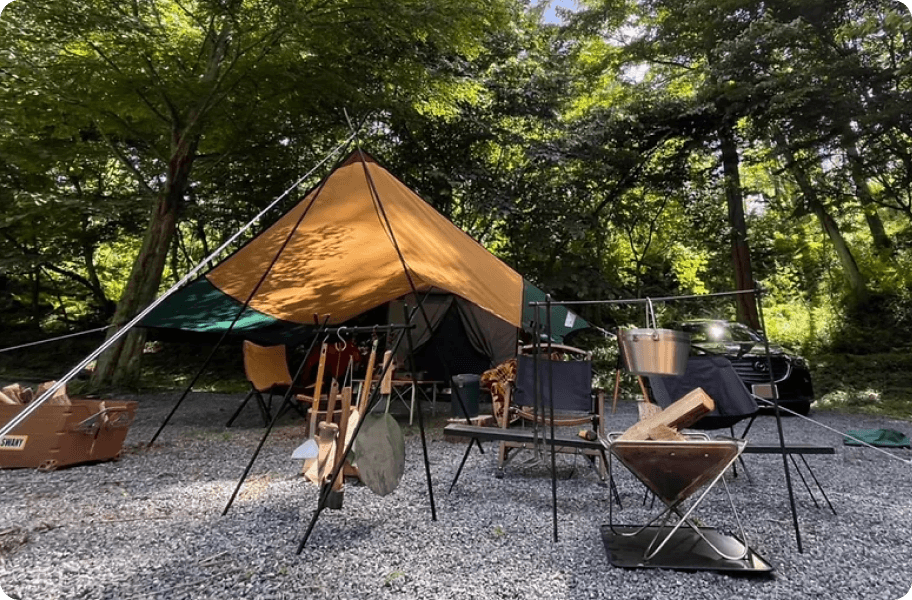 Enjoy the forest to the fullest!
After playing in the forest, you can stay overnight in the forest. Experience a peaceful time unique to the forest.
Even people with no camping experience, women, and children can stay with peace of mind!
Please contact us here if you would like to post on Virtual 360.
Also, I would like you to introduce this place! I want to see places like this!
If you have any requests, please let us know!